Given possibly record reductions in motorised traffic due to various lockdowns caused by the Coronavirus, much interest lies in timely road safety data (even if provisional). As of today, here are a few interesting examples. Each of these is linked to on the main page, and all data should be considered provisional.
France
The French Road Safety Observatory preliminary data show that in March 2020, 154 lost their lives on the roads of Metropolitan France. This is a 39% drop compared to the same period of 2019, and a 29% drop compared to February 2020.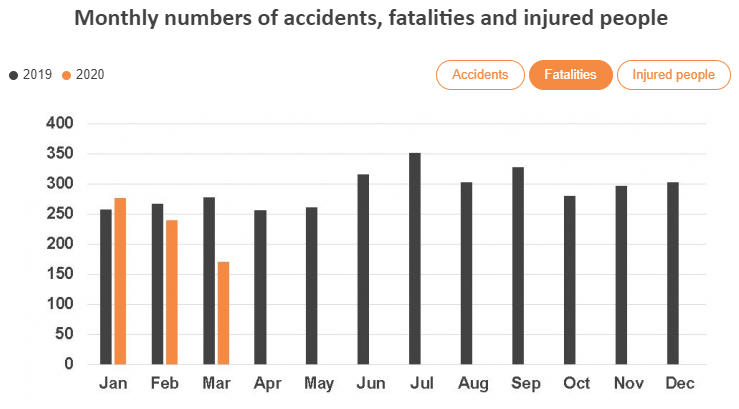 Norway
Provisional data for March 2020 show fatality levels identical to March 2019.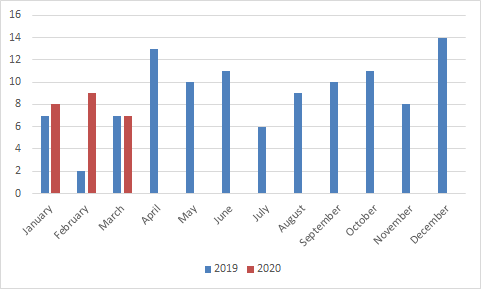 Sweden
In March 2020, 6 people died on the roads in Sweden. This is the lowest figure since monthly data have been published (going back to 2003), and is a 40% reduction on the March 2019 figure.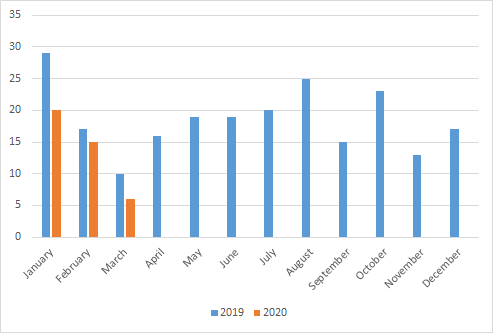 London, United Kingdom
13 people are recorded as road traffic fatalities by Transport for London in March 2020, making 40 fatalities for 1Q2020 in total, which is actually an 11% increase compared to 1Q2019. (The UK was only put into formal lockdown on 23 March).
New York City, United States
Daily traffic crashes reported by the New York Police Department show that in March 2020, seven road traffic fatalities occurred, which is the lowest monthly figure since the series begins in July 2012.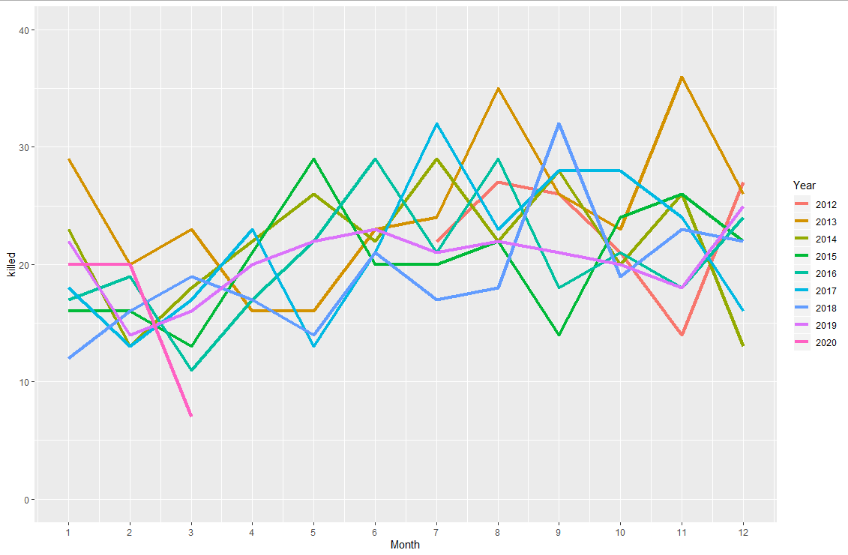 *Data manipulated and graphed in R by UNECE. A basic R-script is available that allows monthly data to be downloaded.
This page will be updated when notable examples of statistics sources that show the Coronavirus impact on transport systems become available.