Skip to end of metadata
Go to start of metadata
About the Committee
The UNECE Committee on Urban Development, Housing and Land Management, established in 1947, is the only intergovernmental body addressing shared housing, urban development and land management challenges across 56 member States in the UNECE region.
The Committee works to promote
energy efficient and adequate housing, including for those with special needs and vulnerable population groups
compact, inclusive, resilient, smart and sustainable cities
transparent and efficient land use, and property registration
This work is based on key United Nations policy documents on housing and urban development, including, Geneva UN Charter on Sustainable Housing and Strategy for Sustainable Housing and Land Management 2014-2020.
More on the Committee
The Committee includes representatives of governmental institutions - ministries, agencies - dealing with housing, economic development, urban planning and development, and land administration and management. 
The Committee holds its sessions annually. The Bureau of the Committee on Urban Development, Housing and Land Management coordinates the implementation of the Committee's programme of work between the sessions.
Structure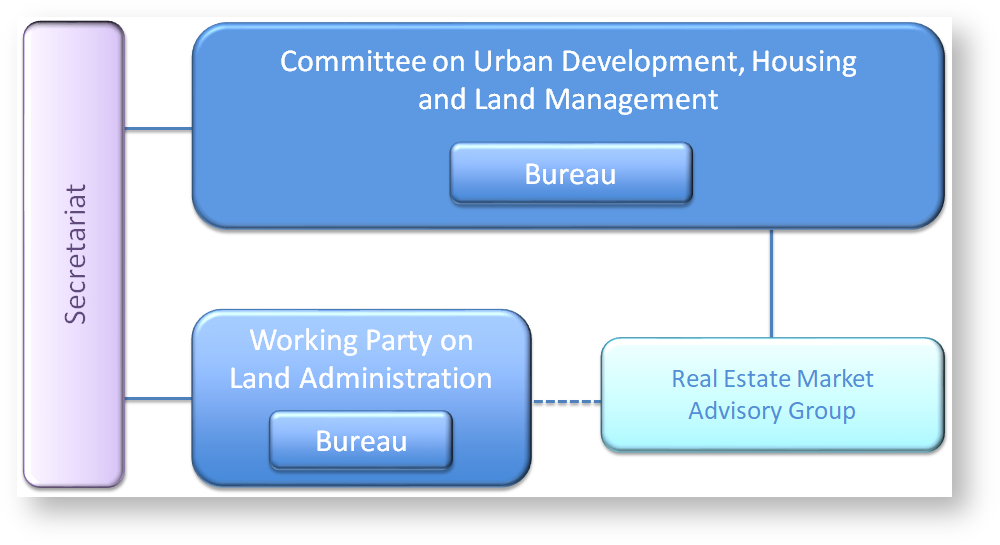 Recently Updated
Show More